We are passionate about
developing brands.
We offer a wide range of products and services which are designed to help brands compete in today's fast-paced economy. You can trust Roar Digital to dedicate themselves to growing your business.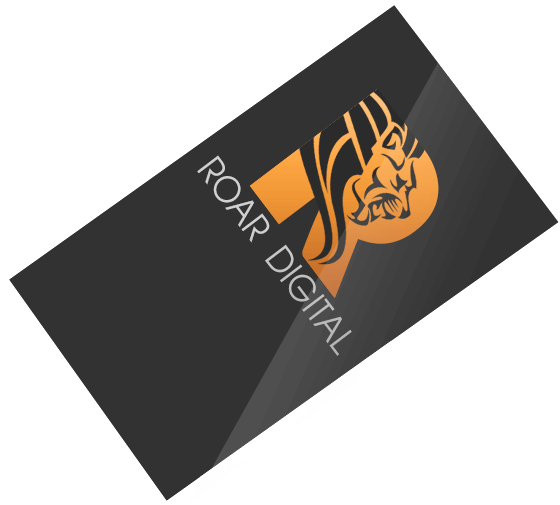 Enhancing connections between brands and their audiences.
We provide end-to-end solutions which enable brands to become market and industry leaders.
Social Media
Management
---
Roar Digital will assign a dedicated social media specialist to give your social channels a boost.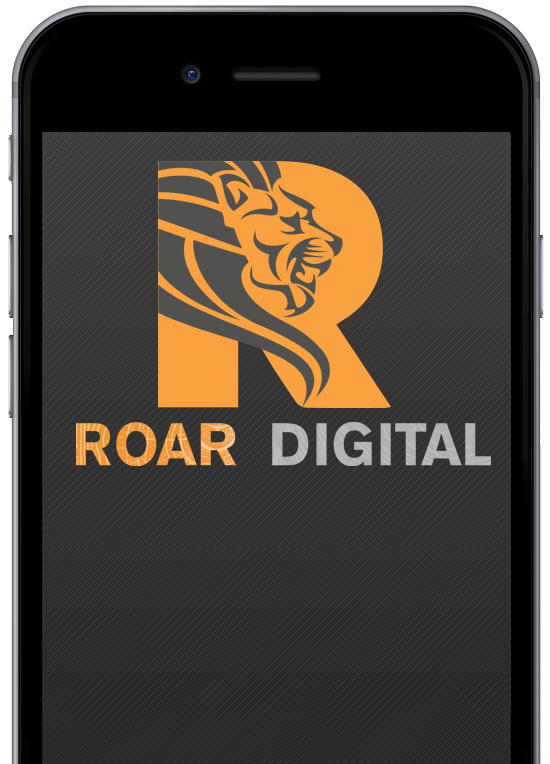 Roar Digital is here
and ever-ready to serve you.
We have leaped into the industry with a clear, long term and a sustainable goal: Challenge the accepted and push boundaries to better equip our clients and build loyalty among their audience.
Marketing Agency
Find the perfect solution for your business. Select a package or customize your own.
Powerful Solutions
We create powerful, robust, and reliable digital marketing online solutions for our clients. Enable your brand to succeed in the new Web2.0 environment.
Increase Your ROI
Our digital marketing services are centered around increasing your return on investment. Partner with us and see how we can take you to the next tier.
Tailored Packages
Whether you are an individual, a group, a start-up or an established brand, we have the perfect digital marketing package for you.
SOLUTIONS THAT WORK
We seek to deliver real resourceful results through the following services.
Algorithms
The performance of your SEO strategy relies heavily on staying up-to-date with new algorithm changes. These changes will affect the way that your website will rank on search engines. Roar Digital as an interactive digital marketing agency in Pakistan is at the front line of these changes so that our clients are never penalized for any overlooked details.
Compatibility
New technology and mediums of delivery dictate new standards of communication. With so many devices, browsers, operating systems, and the wide range of web applications that are being deployed today, it is crucial to any online entity to be compatible with the devices being used by your customers. As a digital marketing company providing digital marketing solutions, Roar Digital builds custom solutions with the future in mind.
Responsiveness
Roar Digital is a digital marketing agency in Pakistan which designs custom solutions, fully responsive to all resolutions. The mobile version of your website will convey the same feel and functions as the full version, while giving an optimized mobile experience. Whether you're on a phone, tablet or full size display, your website will always look its best.
"Within weeks of Roar Digital taking over our digital marketing campaign, we noticed that our digital marketing cost decreased by almost 40% while simultaneously increaing the revenue generated by 10%. To this day, Roar team is constantly reviewing and refining our content and campaigns to churn out maximum output and benefits. Our experience so far has been great."
Vestiro: CEO, Adil Arain
"We were approached by Roar Digital after they noticed our weak online presence and and a gap in our e-commerce department. We took them up on their offer which yeilded great results, our revenue grew by 35% through e-commerce sales in half the estimated time. We would highly recommend Roar Digital to any business looking to establish a strong online presence."
Bio Home, Haseeb Ghauri
"After having a few bad experiences with other digital agencies and wasting a huge amount of money and time, I was a bit leery but Roar Digital team proved to be the right choice. They not only set up a website that completely mirrored my brand's image but also helped me with e-commerce foundation and structuring. It was a pleasure working with Roar Digital."
Erum Khan Couture, CEO, Erum Khan
"Roar Digital provided us with a comprehensive, well-planned and executed digital marketing strategy that continues to yeild great results. They not only developed an iOS app for Al-Khidmat with an excellent interface but also integrated UI/UX and AI into our website with crowd funding. We have been working with Roar for over a year, their approach and quality to work has made our working relationship very delightful, we would recommend Roar Digital without hesitation."
Al-khidmat, GM marketing, Umair Idrees
Fuelled for the Future!
Past experience has taught us that as technology evolves, algorithms, compatibility, responsiveness changes as well. In order to keep up with these evolving trends a cohesive digital marketing strategy comprising of various digital marketing channels is essential. At Roar Digital, we use the latest technologies and standards as well as a wide range of digital marketing services to ensure that your business is ready to evolve with the times.